The Challenge
Adult Literacy in America
Improving adult literacy skills represents both a pressing need and an unprecedented opportunity. Learn more about America's literacy challenge and its impact on nearly every facet of our individual and collective lives.
Low literacy is a pervasive equity issue.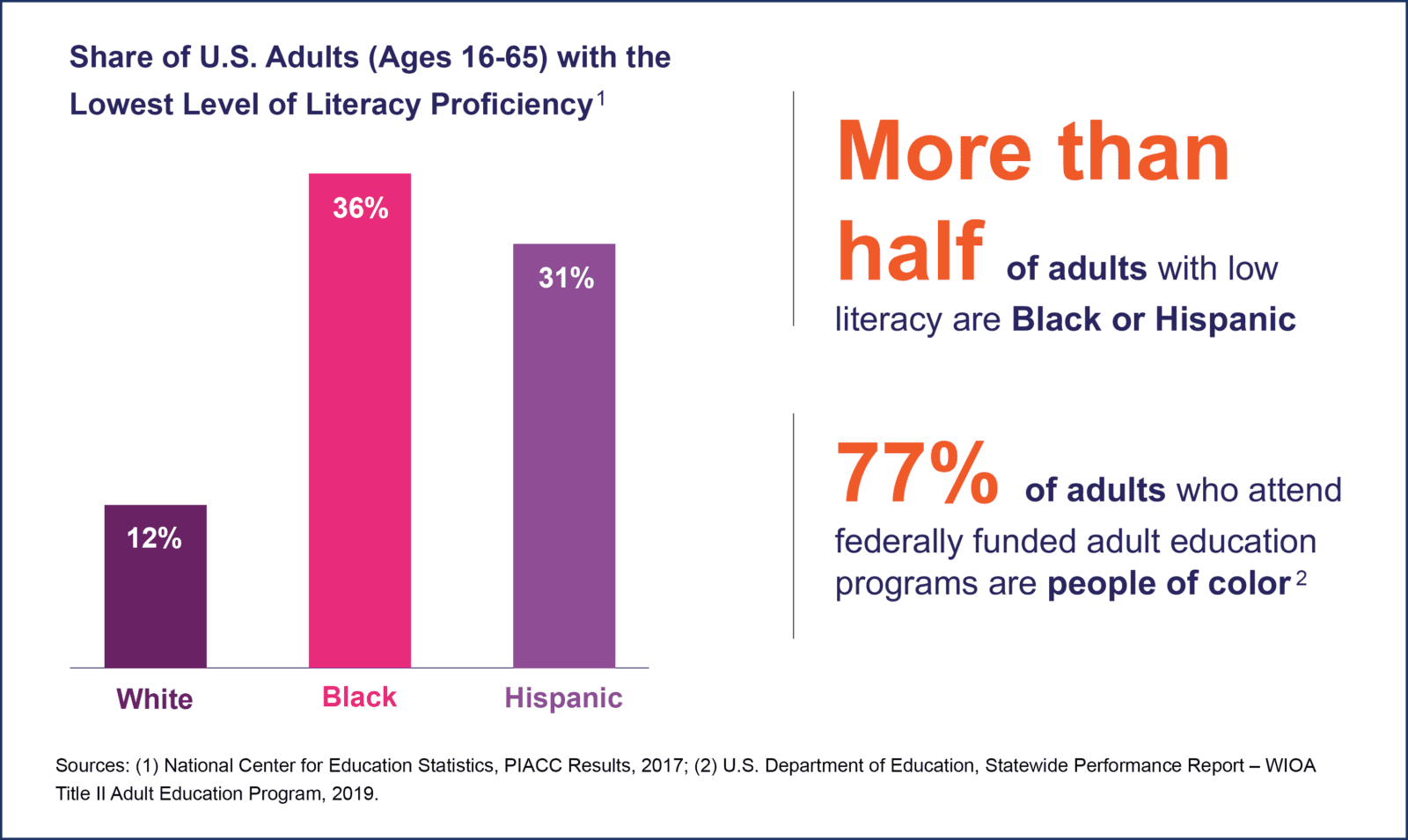 Adult literacy programs are historically
underfunded and under resourced
.
Improving adult literacy rates can
boost economic mobility and children's academic achievement, while decreasing healthcare costs and recidivism rates
. 
Low literacy is one of the great solvable problems of our time, but it's too large a challenge for any single organization to solve alone. That's why the members of ALL IN are committed to working together to achieve our shared vision: a country where every adult can easily access high-quality, effective support to improve their reading, writing, digital, and numeracy skills – regardless of who or where they are.